Publisher:Rinehart
Jump to navigation
Jump to search
This page is the wiki-page for the publisher or imprint Rinehart. This page may be used for extended notes about the publisher, including alternate names, changes of ownership, associated imprints, locations, etc. The link above leads to the ISFDB publisher record for Rinehart. To discuss what should go on this page, use the talk page.

For more on this and other header templates, see Header templates.

Successor company to Farrar and Rinehart (after John C. Farrar left the Rinehart brothers) from 1946 to 1960 when it merged with Henry Holt and Company (Publisher:Henry Holt; #86) and the John C. Winston Company (Publisher:John C. Winston Co.; #1723) to form Holt, Rinehart and Winston (#376).[1]
Formal name: "Rinehart & Company"[1][2]
Logos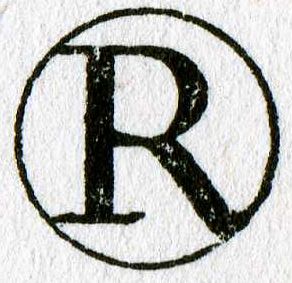 1947 logo
Footnotes
1. ^  Wikipedia Article "Rinehart & Company" (see links)
External links